The Miller Place School District recently announced for the 2019-20 school year two building leaders will begin new roles within the District to continue serving our school community and fostering an environment of educational excellence. Ms. Christine Mangiamele has accepted the position as Assistant Principal of North Country Road Middle School (NCRMS) beginning on August 19, 2019 and Mr. Christopher Cherouvis has been appointed by the Board of Education as Assistant Principal of Miller Place High School (MPHS) beginning on August 19, 2019.  
With more than 13 years of experience in the education field that includes serving as an educator in Spain, Ms. Mangiamele has served the Miller Place learning community as an effective leader supporting our students, staff and community. Ms. Mangiamele most recently served as Assistant Principal of MPHS. Throughout her time in the high school, Ms. Mangiamele has served as a teacher mentor, conducted teacher observations, participated in instructional rounds, coordinated character education programs, was a member of the School Climate Committee, assisted in the daily operations of the building and has encouraged community involvement in the school.
After receiving her Bachelor of Science in Adolescence Education in Spanish in 2004 from SUNY College at Cortland, Ms. Mangiamele completed a Masters of Art in Liberal Studies at SUNY Stony Brook in 2008, and earned a Post Master in Educational Leadership from SUNY Stony Brook University in 2011.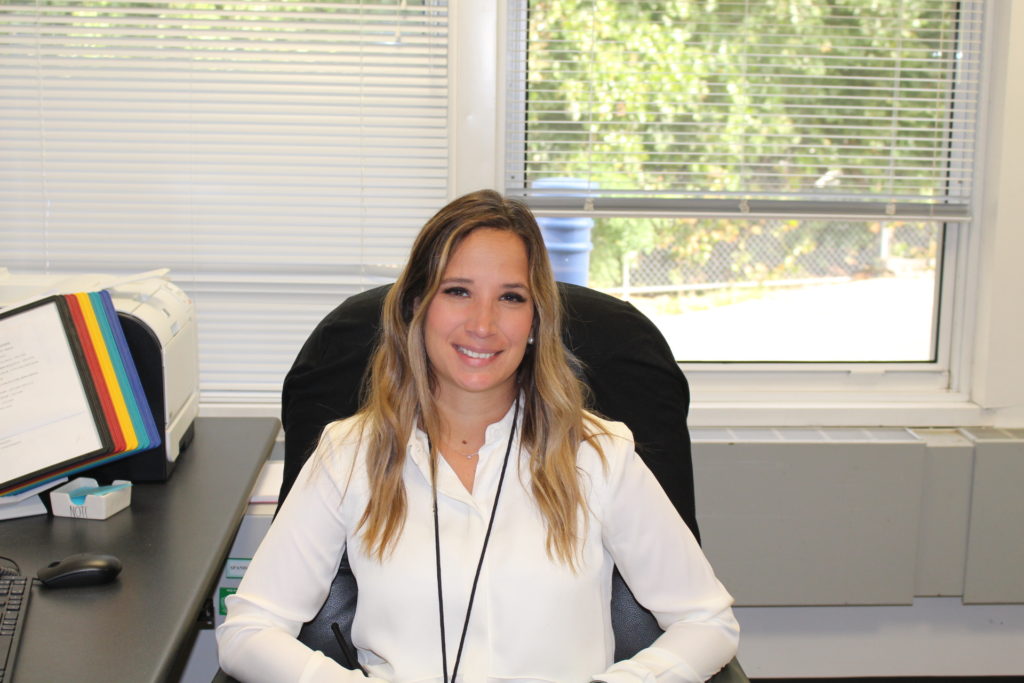 With more than 8 years of experience in the education field that includes serving as an educator in New York City, Mr. Cherouvis has utilized his diverse experiences to best meet the needs of middle school students in our District. He most recently served as Dean of Students at NCRMS. Throughout his time in the middle school, Mr. Cherouvis has supported our instructional and non-instructional programs by conducting faculty observations, supporting intervention programs for at-risk students, supervised the academic eligibility program, was an active member of the School Improvement Team, and an integral member of the school's mental health team.
After receiving his Bachelor of Arts in Mathematics with a Secondary Education Concentration in 2007 from St. Joseph's College, Mr. Cherouvis completed a Masters of Math/Advanced Graduate Certificate Program in Coaching at SUNY Stony Brook in 2008, and earned an Advanced Certificate in Educational Leadership, SBL/SDL Certification from The College of St. Rose in 2015.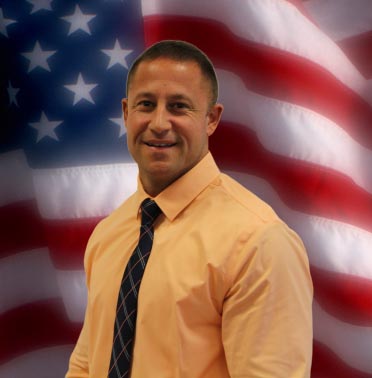 The District looks forward to beginning the 2019-2020 school year with two familiar faces who will bring a dedication to students, support of staff and strong sense of community to their respective new schools. In the coming weeks Ms. Mangiamele will be readily available to the NCRMS community as she transfers from MPHS to NCRMS, as will Mr. Cherouvis to the MPHS community while he transitions from NCRMS to MPHS.