Miller Place, N.Y. (October 2019)—Evan Curran, fourth grade teacher at Laddie A. Decker Sound Beach School (LADSBS), was among 228 educators from across the state selected for the New York State Master Teacher Program.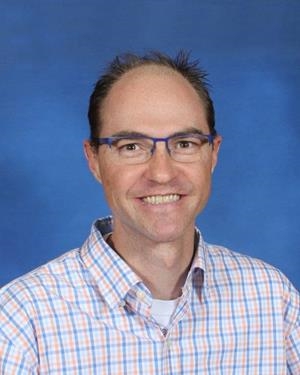 "Throughout his 13 years here in the District, Evan's keenness and dedication as an educator have been instrumental in his professional growth and the success of the District's students," said Dr. Marianne Cartisano, superintendent of Miller Place School District. "This well-deserved honor will continue to encourage Evan to be a thought-leader in our District as a STEM educator and enhance our students' experiences and skills. Congratulations, Evan, on this prestigious recognition!"
The New York State Master Teachers Program is comprised of 1,200 steadfast professionals who teach courses for grades K-12 in science, technology, computer science, robotics, coding, engineering, math, and integrated STEM. This also includes Advance Placement, Honors, Regents and International Baccalaureate levels. During the four-year program, Mr. Curran will share his passion for STEM learning and collaborate with colleagues throughout the state to inspire the next generation of STEM leaders.
For more information about the Miller Place School District, please visit the District's website at www.millerplace.k12.ny.us. To read more about the great things happening in Miller Place schools, visit www.millerplaceinthemedia.com and 'like' our Facebook page: @MillerPlaceSchoolDistrict.