Miller Place, N.Y. (October 2019)—The Miller Place School District is pleased to announce Jenna Ely, library media specialist at Laddie A. Decker Sound Beach School (LADSBS), has been recognized by the Suffolk School Library Media Association with the Fresh Start award. This award is presented to a school librarian after their first year in the profession or their first year in a new school.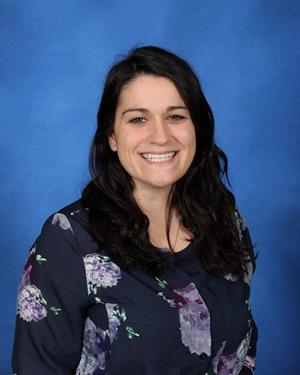 "Jenna has been a tremendous asset and contributor to the educational excellence we have in the District," said Dr. Marianne Cartisano, superintendent of Miller Place School District. "This award is representative of her forward thinking, diligence and ability to integrate her digital media background with classroom learning styles. Jenna has been instrumental in enriching our students' library experiences and helping to enhance the District's educational offerings. Congratulations, Jenna!"
Since joining the District for the 2018-2019 school year, Jenna has created a welcoming, safe space for students at LADSBS where they can feel free to learn, explore and grow. With a comprehensive background in digital media, Jenna has worked closely with classroom teachers to align library lessons with grade level curriculums and foster a passion for reading and learning. Jenna has also helped spearhead updating the library collection for the building's students and staff.
Founded in 1890, the New York Library Association (NYLA) leads, educates and advocates for the advancement of the New York library community. The NYLA Section of School Librarians was organized in 1944 to lead the advancement of the librarian profession; to encourage, promote, and advocate the interest of school library programs; school librarians and school library systems; and to ensure that each student becomes an active reader, responsible information seeker, and critical thinker.
For more information about the Miller Place School District, please visit the District's website at www.millerplace.k12.ny.us. To read more about the great things happening in Miller Place schools, visit www.millerplaceinthemedia.com and 'like' our Facebook page: @MillerPlaceSchoolDistrict.