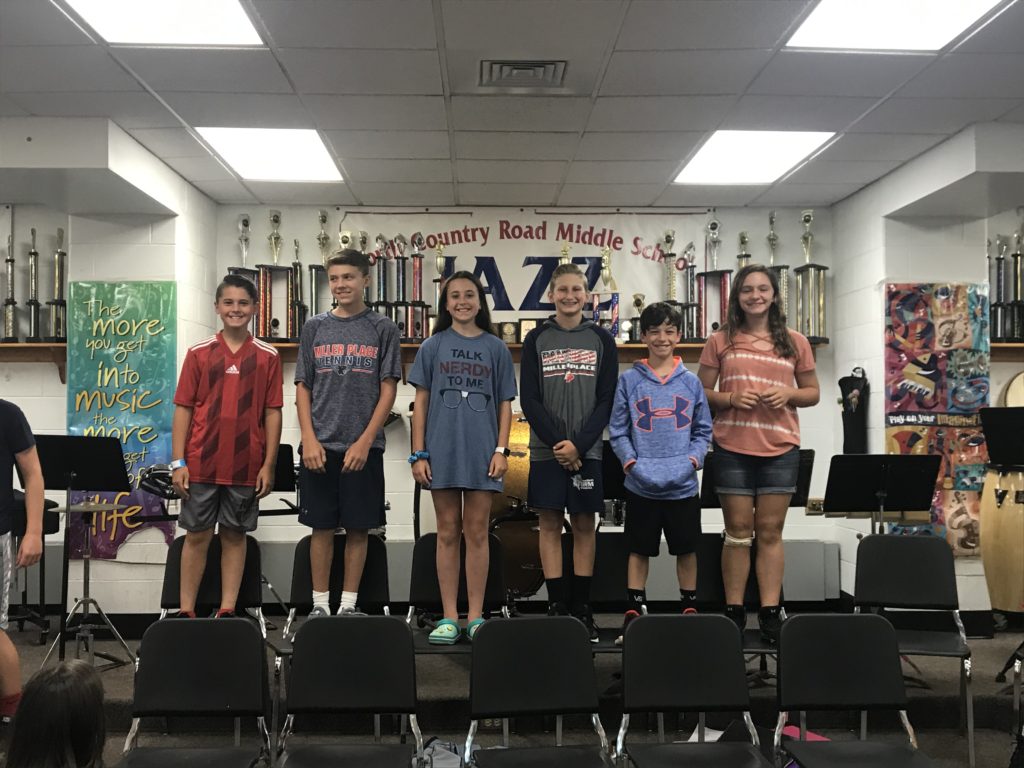 Miller Place, N.Y. (September 2019)—Miller Place School District's North Country Road Middle School is thrilled to announce that six of its finest musicians have been offered positions in the Suffolk County Music Educators' Association All-County Jazz Ensemble. The SCMEA All-County Jazz Ensemble presents an opportunity for musically inclined students across Long Island to join together to advance and hone their musical abilities.
"The District is immensely proud of these students for putting forth the work and effort to earn a spot in this esteemed organization," said Dr. Marianne Cartisano, superintendent of Miller Place School District. "By encouraging students to become involved outside of the classroom and to further pursue their passions, the District hopes to instill a sense of independence in the students, as well as a level of self-confidence. The District believes that a diverse curriculum results in a knowledgeable and well-rounded student body. It is of great importance that we lay the foundation to help our many students grow into successful, well-adjusted individuals."
To audition for the SCMEA students are given a composition to rehearse and learn, performing it in front of a set of judges who evaluate each participant based on skill and ability to read music. Those who qualify to move on are instructed to become familiar with the pieces selected for the performance. Shortly before the day of their performance the ensemble rehearses as a group for the first time. This year, these talented young jazz musicians will be performing on November 2.
Miller Place's SCMEA All County Jazz Ensemble participants this year are Nick Vallary, saxophone; Michael Drago, trumpet; Evelyn Paul, trumpet; Wyatt Shattes, trumpet; Carrie Davis, low brass; Noah Samonas, low brass.
For more information about the Miller Place School District, please visit the District's website at www.millerplace.k12.ny.us. To read more about the great things happening in Miller Place schools, visit www.millerplaceinthemedia.com and 'like' our Facebook page: @MillerPlaceSchoolDistrict.