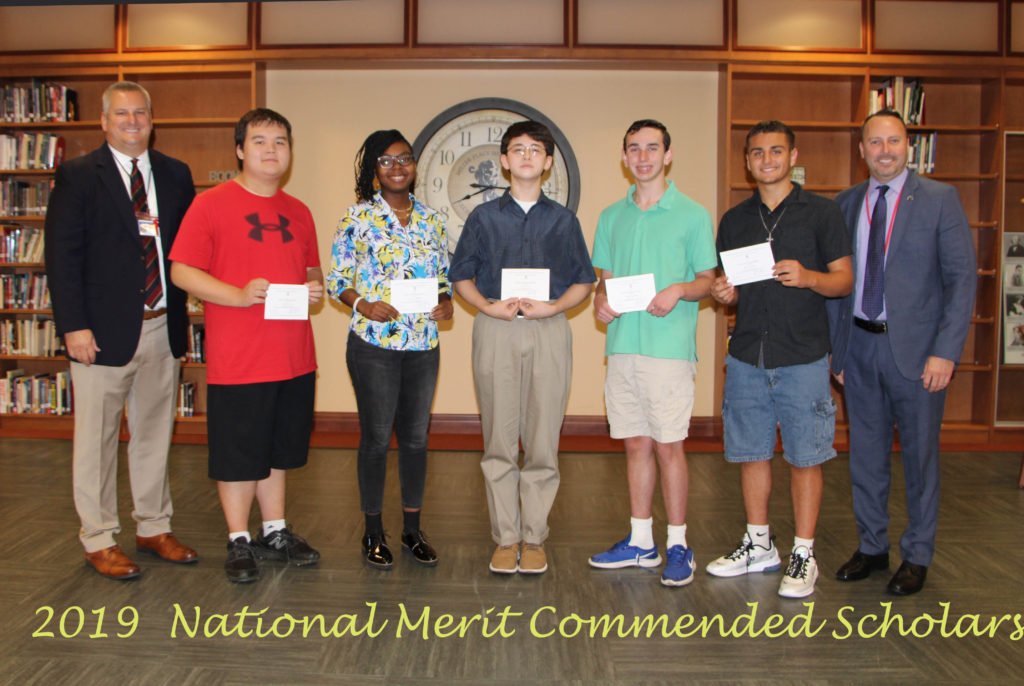 Miller Place, N.Y. (September 2019)—The Miller Place School District recently announced that five students—Alexander Wang, Olivia Shamberger, Oliver Pitts, Skyler Goldberg, and Joseph Bisiani—have been named Commended Students in the National Merit Scholarship® competition.
"The District is proud to celebrate this momentous achievement with five exceptional students," said Dr. Marianne Cartisano, superintendent of Miller Place School District. "Being named a Commended Student in the National Merit Scholarship Program is a testament to our students' work ethic and character in the District. Congratulations to all."
Students recognized as Commended Students placed among the top 50,000 scorers of more than 1.5 million students who entered the competition, as a result of their high achieving scores on the Preliminary SAT/National Merit Scholarship Qualifying Test (PSAT/NMSQT). In order to be considered for the competition, students must be enrolled in a United States high school or submit citizen documentation for high schools outside the states, submit standardized test scores from a PSAT/NMSQT, and intend to accept admission to college no later than the fall semester following completion of high school.
Established in 1955, the National Merit Scholarship Program is a non-profit organization that provides educational opportunities for academically skilled high school students throughout the nation. The National Merit Scholarship Committee has allocated over 423,000 scholarships valued at nearly $1.7 billion dollars to more than three million students nationwide.