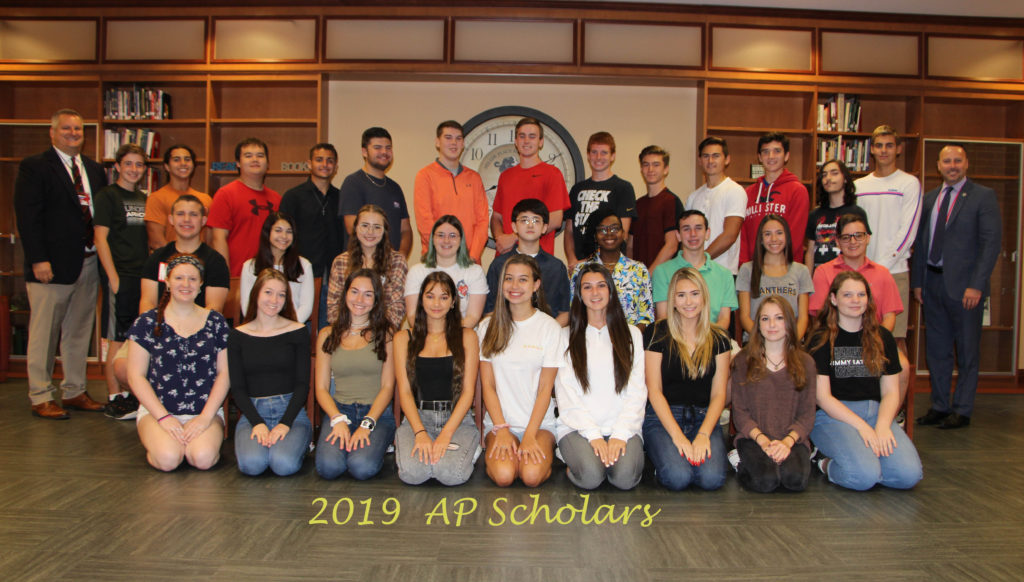 Miller Place, N.Y. (September 2019)—Miller Place School District (MSPD) is proud to share that an outstanding 33 students at Miller Place High School (MPHS) have earned the designation of AP Scholar by the College Board in recognition of their exceptional achievements on the Advanced Placement exams last May.
"This achievement is a testament to the variety of opportunities the District continues to provide to our students, encouraging them to push themselves to the next level academically and earn college credit while still enrolled in high school," said Dr. Marianne Cartisano, superintendent of Miller Place School District. "These 33 students as well as their AP teachers have worked diligently throughout the school year and we are proud to congratulate them on their well-earned recognition."
AP Scholar status is granted to students who receive scores of 3 or higher on three or more AP exams. The following Miller Place students were recognized by the CollegeBoard as AP Scholars: Madalyn Hymowitz, Jane Murphy, Nicole Cordes, Dimitra Miloulis, Hannah Anderson, Alexa Zicchinelli, Julianne Cerato, Amanda Piecora, Deirdre Doherty, Larry Davis, Dana Moss, Julianna Campo, Grace Patterson, Oliver Pitts, Olivia Shamberger, Skyler Goldberg, Danelle Rose, John Mari, Lucas Stahlmann, Adam Tarsia, Alexander Wang, Joseph Bisiani, Jack Schiefer, Colin Brennan, Timothy Hirdt, Thomas Cirrito, Andrew Friedman, Ty Young, Wade Tucker, Nicholas Leone, Henry Shemet, Rachel Dreilinger, and Jack Follo.
For more information about the Miller Place School District, please visit the District's website at ww.millerplace.k12.ny.us. 'Like' our Facebook page: @MillerPlaceSchoolDistrict.